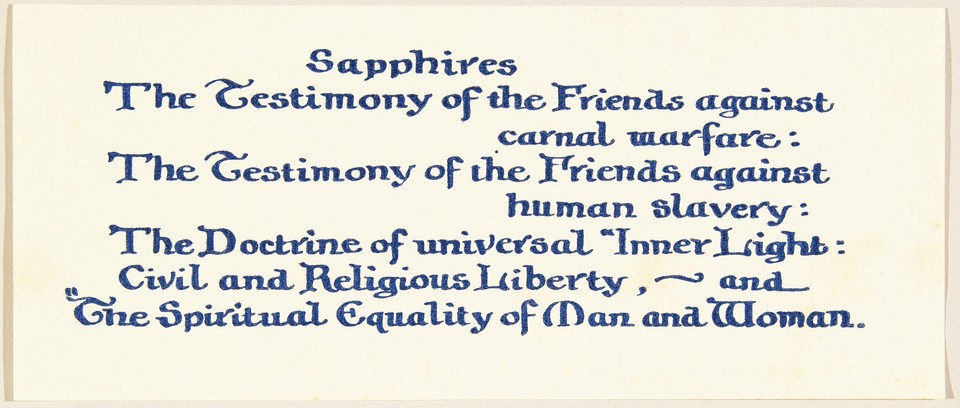 Illuminated text reprints, "Sapphires: The Testimony of the Friends"
Credit Line
Gift of the Pennsylvania Academy of the Fine Arts, 2015
Dimensions
4 1/4 x 9 5/8 in. (ea.)
Description & Inscriptions
This illuminated text appears in the Preface to the Creation and Preservation of the Union (pg. 23) of The Holy Experiment.
Share: