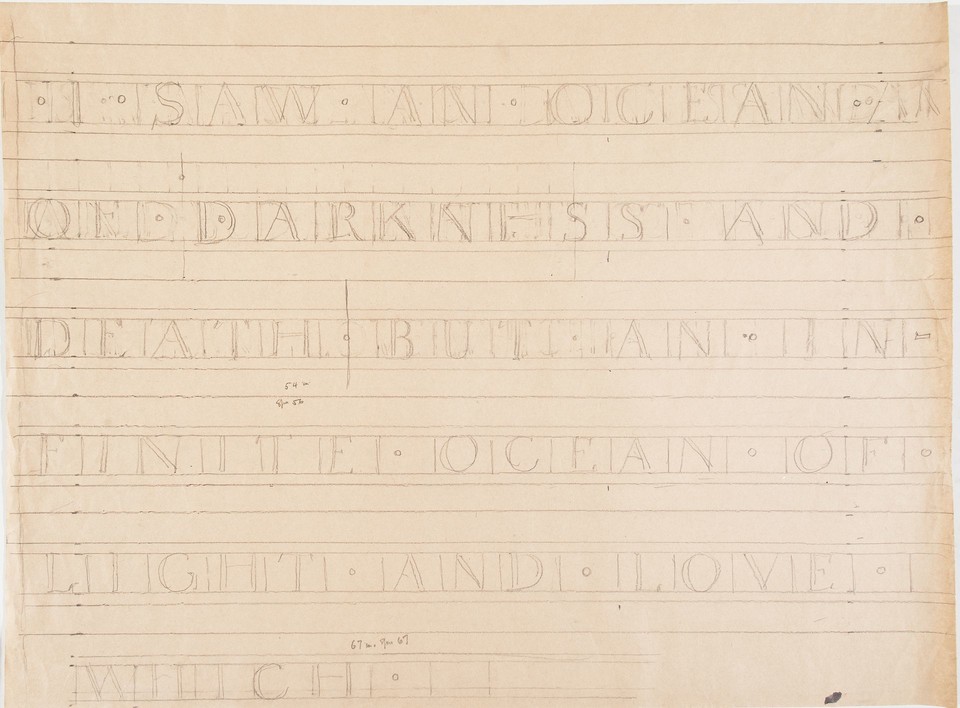 Illuminated text study for inscription "I saw an ocean of darkness and death"
Medium
Graphite on brown paper with guidelines in graphite
Credit Line
Gift of the Pennsylvania Academy of Fine Arts, 2015
Dimensions
17 3/4 x 24 in.
Description & Inscriptions
[above fourth line of text in graphite]: 54 in. / space 56; [above last line of text in graphite]: 67 in. Space 67
The inscription is from chapter one of The Journal of George Fox, first published in 1694.
Share: