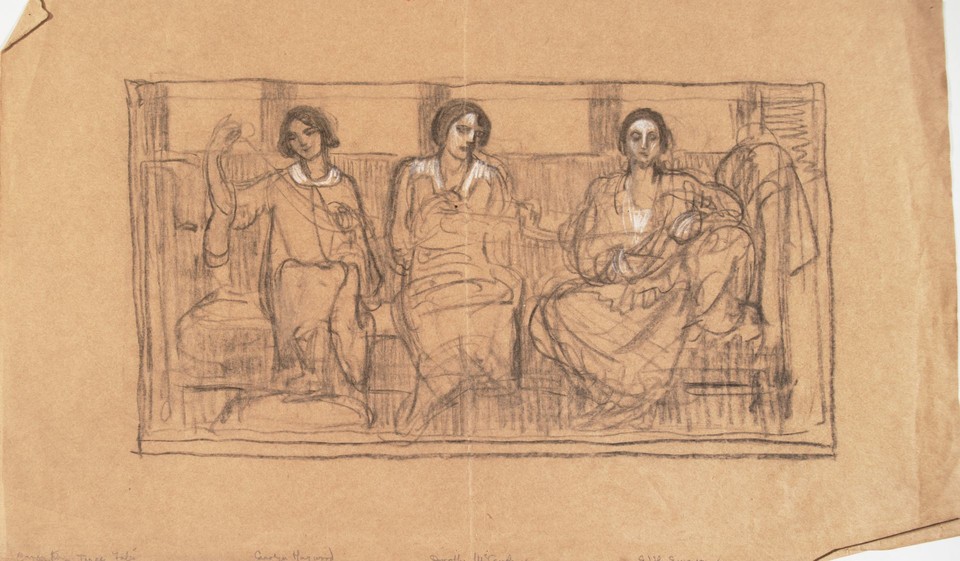 Group portrait study of Carolyn Haywood, Dorothy McCauslan and Edith Emerson
Medium
Charcoal and white chalk on brown paper with framing lines in charcoal
Credit Line
Gift of the Pennsylvania Academy of Fine Arts, 2015
Dimensions
12 1/8 x 20 in.
Description & Inscriptions
[bottom left in graphite]: [illegible] Three [Fates?]; [bottom, under each figure, in graphite]: Carolyn Haywood [space] Dorothy McCauslan [space] Edith Emerson
Both Haywood (1898-1990) and McCauslan handled matters at Cogslea while Oakley and Emerson travelled. Both women were Christian Scientists. Haywood was also an author and illustrator of children's books.
Share: