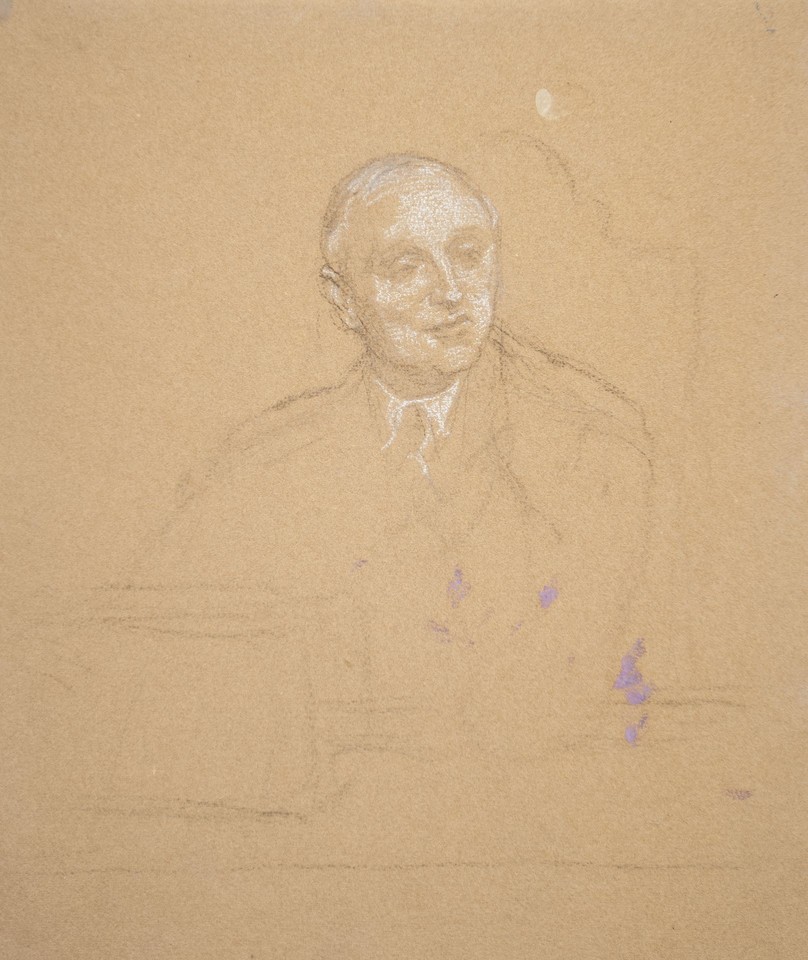 Portrait study of Frank Buchman, founder, Moral Re-Armanent, at the 1949 World Assembly, Caux, Switzerland
Medium
Black and white pastel [with unintential? daubs of purple watercolor] on brown paper
Credit Line
Gift of the Pennsylvania Academy of the Fine Arts, 2015
Dimensions
12 x 10 1/8 in.
Description & Inscriptions
[verso in graphite]: Dr. Buchman / founder Moral Re Armament
Born Franklin Nathaniel Daniel Buchman, Dr. Buchman (1878-1961) was a Christian evangelist and founder of the Oxford Group, which by 1938 was known as the Moral Re-Armament. Buchman first met Oakley in 1928 when Queen Sophia of Greece brought him to the artist's studio in Florence, Italy. Nearly thirty years later at Buchman's request, Oakley presented a study for a mural planned for the MRA headquarters at Mackinac Island, Michigan. The project was never completed.
Share: