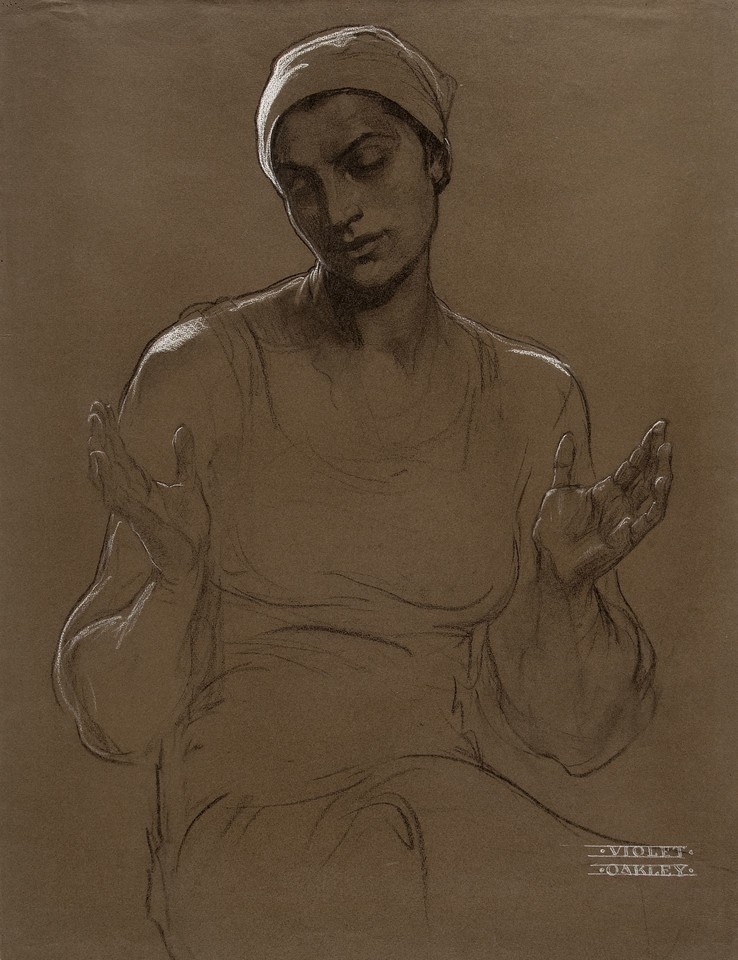 Study of the Virgin Mary for "The Redemption," from the mural series "Great Women of the Bible," First Presbyterian Church in Germantown, PA
Medium
Charcoal and white chalk on tan paper
Credit Line
Museum purchase, 1957
Dimensions
24 1/2 x 19 1/4 in.
Description & Inscriptions
This is a study for "The Redemption" for Oakley's last mural series, Great Women of the Bible, commissioned by the First Presbyterian Church in Germantown. Produced over a four-year period from 1945 to 1949 when she was in her seventies, the work was created in collaboration with Edith Emerson.

Great Women of the Bible is Oakley's only commission for a church that has survived in its original location; the murals have been maintained in excellent condition for nearly seventy years and over one hundred studies are preserved in the collection of the La Salle University Art Museum.
Share: