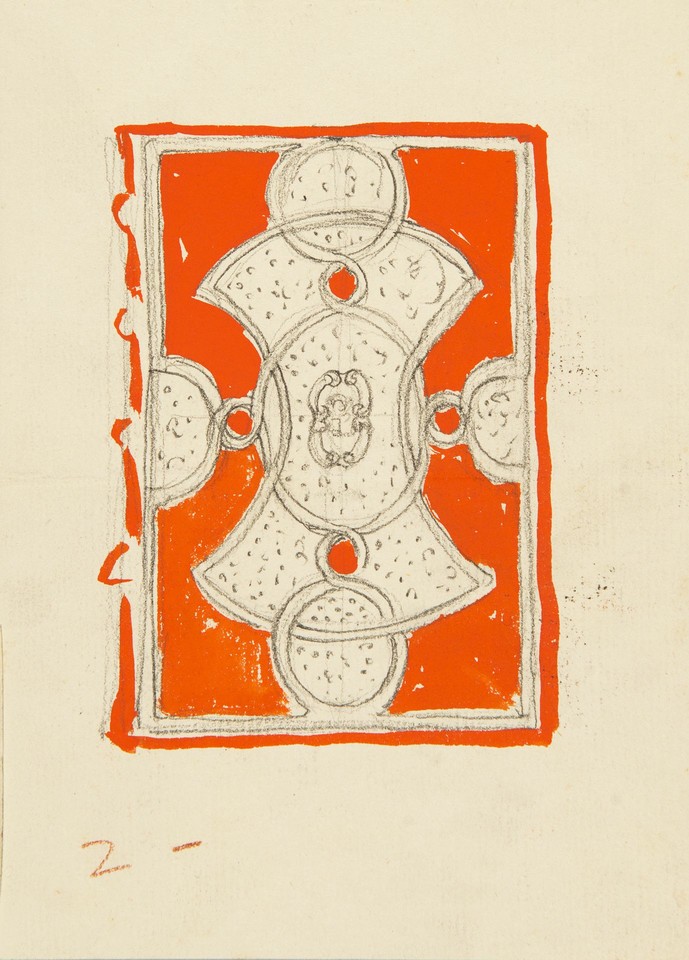 [Back?] cover design study for guide The Great Wonder: A Vision of the Apocalypse [Philadelphia, 1924]
Medium
Red watercolor and graphite on paper
Credit Line
Gift of the Pennsylvania Academy of Fine Arts, 2015
Dimensions
7 1/2 x 5 1/2 in.
Description & Inscriptions
[bottom left in brown crayon]: 2--
Oakley created a medieval style illuminated manuscript on vellum to accompany "The Great Wonder: A Vision of the Apocalypse," a triptych she made as a memorial to her sister Hester Caldwell Oakley of the Class of 1891 for the Vassar College Alumnae House in 1924. Designed to be placed on a lectern next to the triptych in the Italianate living room, the illuminated manuscript is now preserved in the Special Collections of the Vassar College Library.
Share: