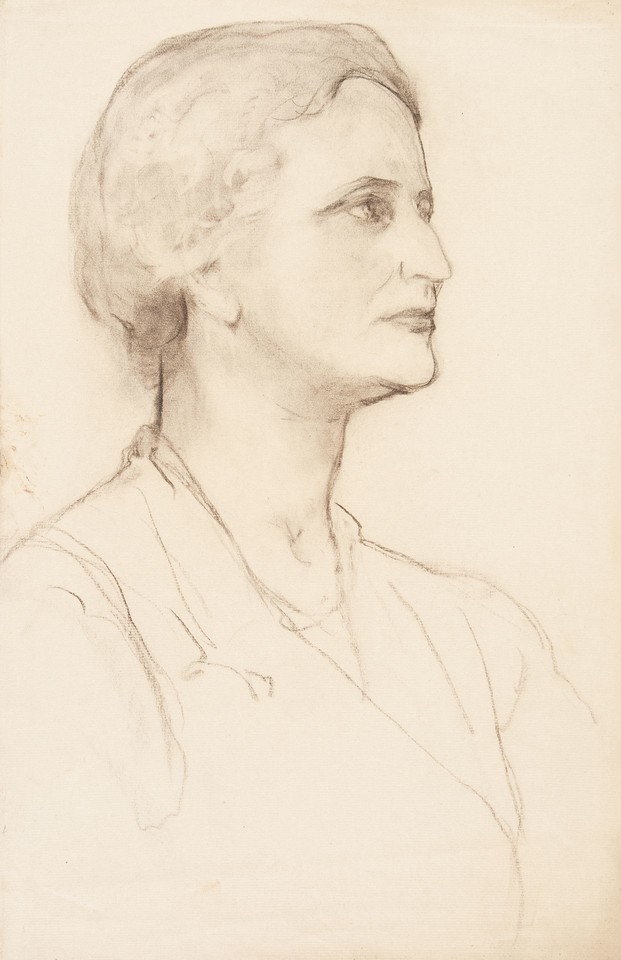 Portrait study of Louise Lawrence Meigs
Medium
Black pastel on paper
Credit Line
Gift of the Pennsylvania Academy of Fine Arts, 2015
Dimensions
20 5/8 x 13 in.
Description & Inscriptions
[bottom left in graphite]: Louise Meigs study / VO's "best friend"; [verso in graphite]: LM. Hester O's roommate at Vassar -- / maiden name: / Louise Lawrence (father founder of / Lwrn. Cllg.)
Daughter of Williams Van Duzer and Sarah Lawrence, Louise was college roommate and close friend to Oakley's sister Hester, after whom she named her daughter.
Share: