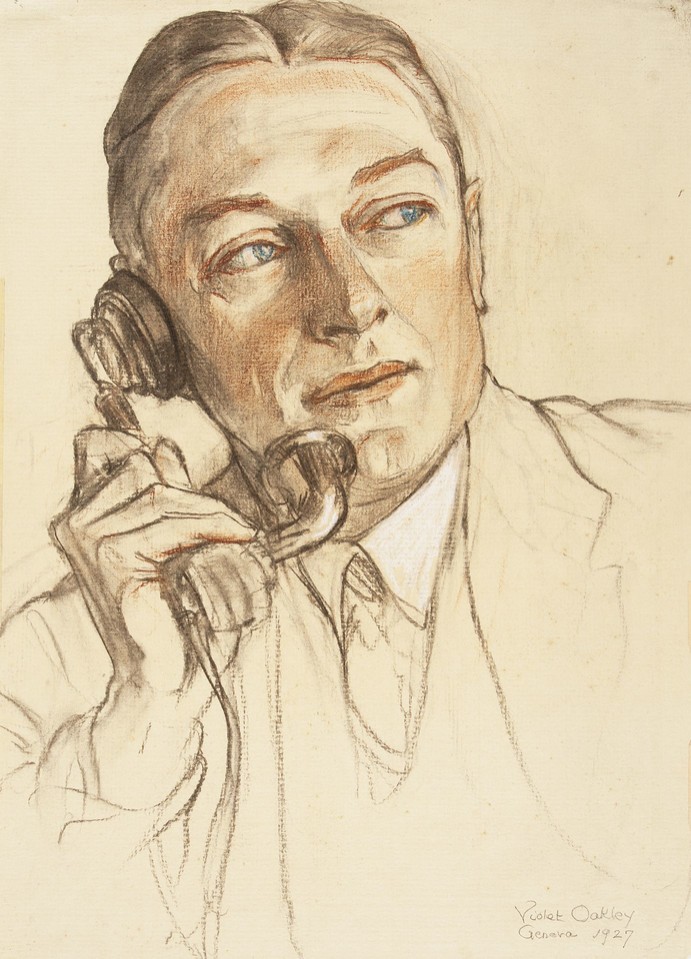 Arthur Sweetser, Director of Information Section, League of Nations
Medium
charcoal and pastel
Credit Line
Gift of the Pennsylvania Academy of the Fine Arts, 2015
Dimensions
19 1/4 x 13 1/4 in.
Description & Inscriptions
Appointed by President Woodrow Wilson, Sweetser was involved in the earliest developments of the League of Nations at the Versailles Conference in Paris as a member of the American Peace Commission. Sweetser became directly involved in the league as part of its provisional secretariat in London. He subsequently joined the permanent secretariat in the league's Public Information Section. His belief in peace and the cooperation of nations was the result of his experience as a newspaper correspondent in the First World War.

Sweetser's work as an advocate for world peace and international education led him to found the International School of Geneva in 1924. He became the first head of the United Nations Information Office in Washington, DC, following the Second World War. He was the first president of the Woodrow Wilson Foundation and assisted in the creation of the United Nations International School in New York. He also founded International Schools Services, a nonprofit that promotes and advances excellence in education around the world by recruiting and cultivating international teachers, and founding and developing international schools.
Share: