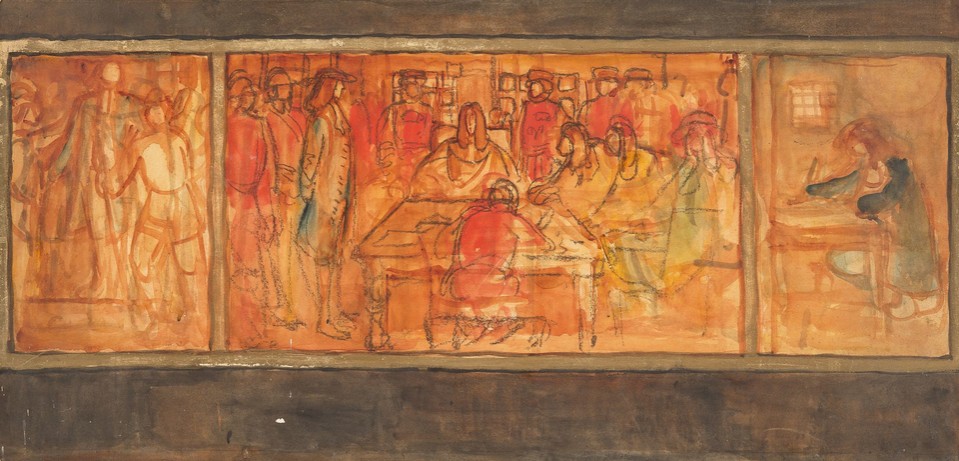 Composition study for "Penn's Arrest," "Examination," and "Writing in Prison," Panel 9, from the mural series The Founding of the State of Liberty Spiritual, Governor's Reception Room, Pennsylvania State Capitol
Medium
Watercolor, black pastel and gold paint on cardboard
Credit Line
Gift of the Pennsylvania Academy of Fine Arts, 2015
Dimensions
14 1/4 x 28 1/2 in.
Description & Inscriptions
[verso upper left in ink]: XII. A. Penn arrested while preaching at a meeting / b. Examined at the Tower by the Lieutenant - Sir John Robinson / c. Imprisoned in Newgate for six months -- writing; [verso upper right in ink]: Violet Oakley / The Red Rose / Villa Nova, / Pennsylvania, U.S.A.
This image is a composition study for "Penn's Arrest While Preaching at Meeting," "Examination before the Lieutenant of the Tower of London," and "Writing in Prison (The Great Case of Liberty of Conscience)"
Share: