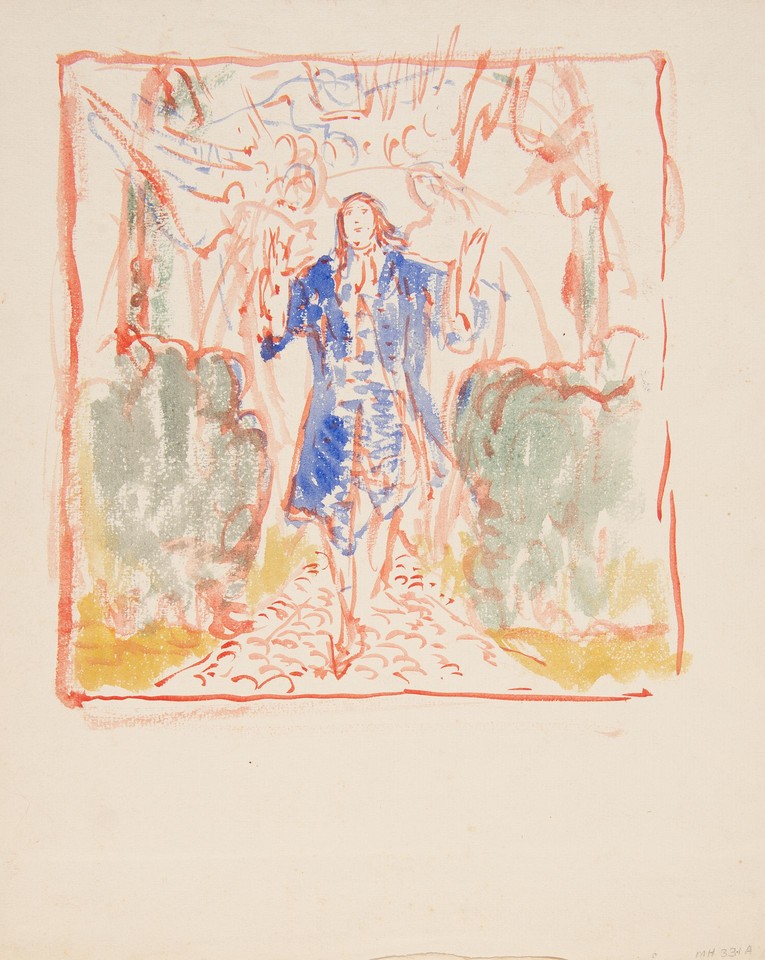 Study for "Penn's vision," Panel 11, from the mural series The Founding of the State of Liberty Spiritual, Governor's Reception Room Pennsylvania State Capitol[?]
Medium
Watercolor on paper
Credit Line
Gift of the Pennsylvania Academy of Fine Arts, 2015
Dimensions
12 ¾ x 10 ¼ in.
Description & Inscriptions
[bottom right in graphite]: MH-331A
William Penn was Quaker, but he did not found Pennsylvania for Quakers. His vision was that of a state in which any person could practice according to the dictates of their own beliefs. In Oakley's mural "Penn's Vision," Penn leads an exodus of persecuted people to a fleet of ships that will take them away from England and to a haven in the New World. Pennsylvania would be a state of diverse faiths because Penn established laws forbidding the disruption of peaceful religious practices. For Oakley, this was Pennsylvania's intellectual contribution to the United States' Bill of Rights. A sunrise and sketchy depiction of leaping dolphins bode well for the journey to Pennsylvania.
Share: