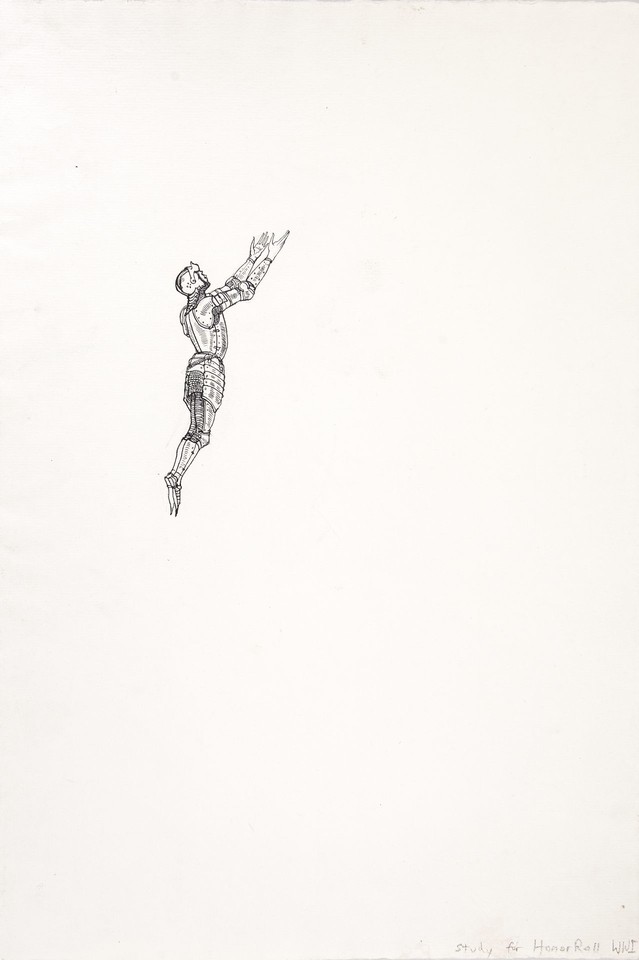 Detail study of figure to illuminated text for WWI Roll of Honour, St. George's School, Middletown, R.I.
Medium
Black ink and graphite on paper
Credit Line
Gift of the Pennsylvania Academy of Fine Arts, 2015
Description & Inscriptions
[bottom right in graphite]: study for Honor Roll WWI
Saint George's School is a private Episcopalboarding schoolfounded in 1896 near Newport, Rhode Island. Soon after World War I, the school began a campaign to erect a building to honor the alumni who lost their lives during the war. Oakley was commissioned to create a Roll of Honor, illuminated on parchment with the names of those young men, which would hang in the building's vestibule. George Woodward, whose son Charles Henry was attending Saint George's at the time, presented the Roll of Honor to the school in 1920. The Memorial School House was completed in 1923. Woodward's own son, Henry Howard Houston, was killed in action in 1918. His name does not appear on the honor roll as he was not a graduate of the school.
Share: