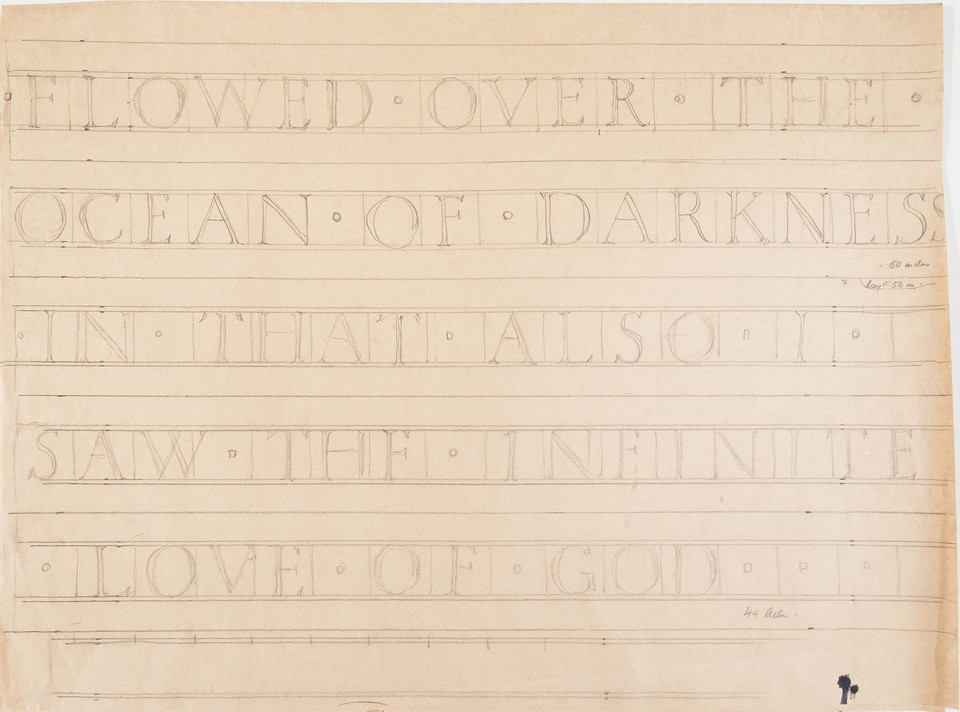 Illuminated text study for inscription, "…[which] flowed over the ocean of darkness…"
Medium
Graphite on brown paper with guidelines in graphite
Credit Line
Gift of the Pennsylvania Academy of Fine Arts, 2015
Dimensions
17 3/4 x 24 in.
Description & Inscriptions
[above third line of text in graphite]: 50 in. / length 56 in.; [below last line of text in graphite]: 44 letters
The inscription is from chapter one of The Journal of George Fox, first published in 1694.
Share: