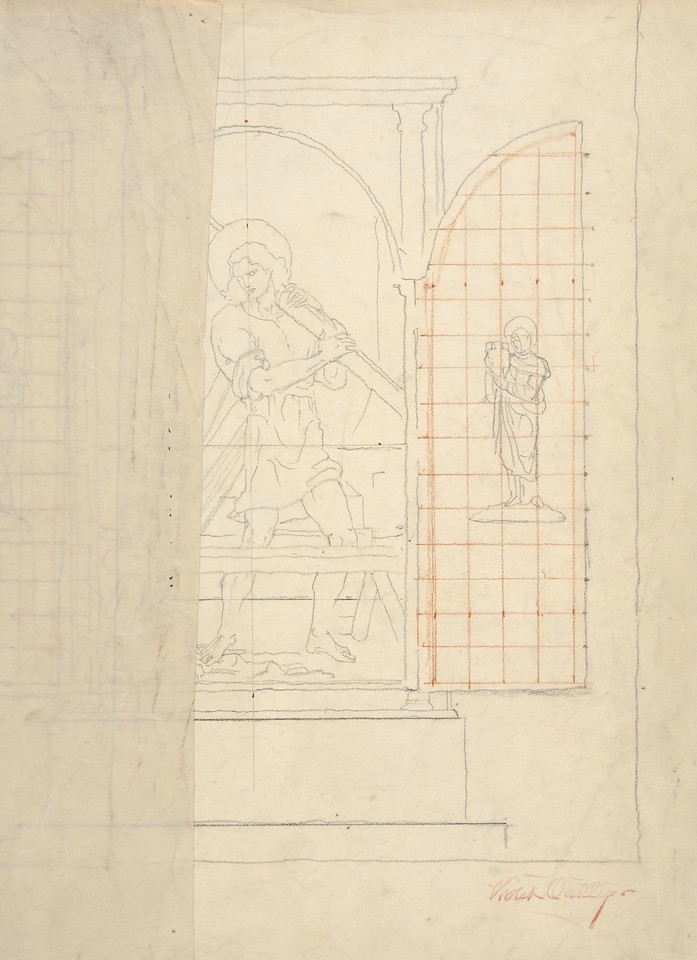 Composition study for "Christ the Carpenter" World War II portable altarpiece, for Philadelphia Naval Base Chapel
Medium
Graphite and sanguine on tracing paper
Credit Line
Gift of the Pennsylvania Academy of Fine Arts, 2015
Dimensions
14 x 10 1/4 in.
Description & Inscriptions
[lower right in red ink]; stamped signature
One of Oakley's most impressive altarpieces was the monumental Christ the Carpenter for the Philadelphia Naval Yard Chapel, which portrays Jesus as a strong young man in a tunic building the hull of a ship. Beneath the workbench, his pet dog watches as he bears lumber onto his shoulder in a pose that foreshadows the carrying of the cross.
Share: