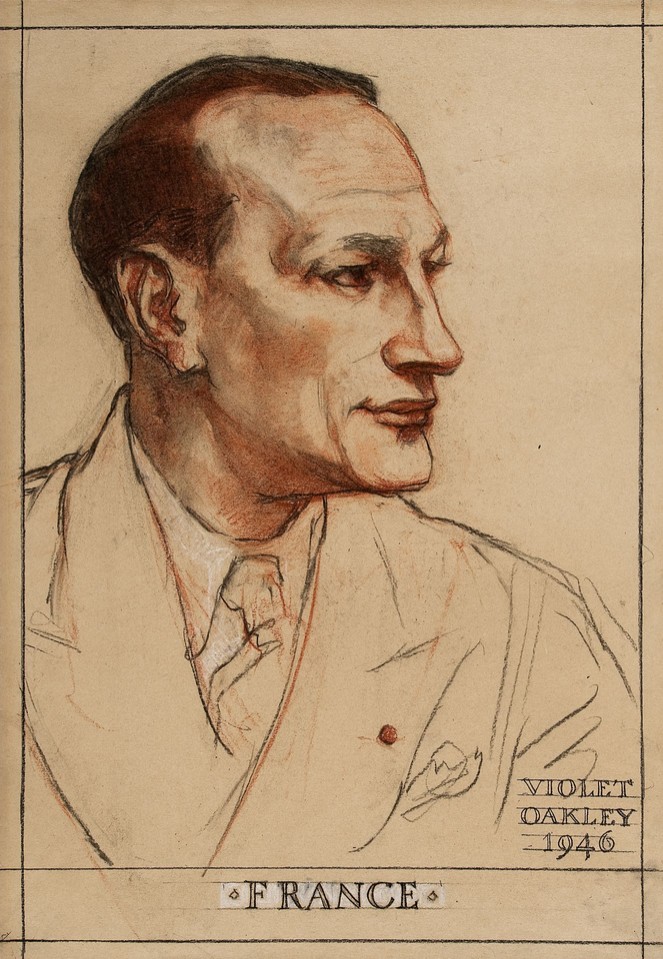 Alexandre Parodi (1901–1979), Delegate from France to the United Nations
Medium
Black, sanguine, and white conté on buff paper
Credit Line
Gift of Robert McLean, 1980
Dimensions
18 1/2 x 12 1/2 in.
Description & Inscriptions
In 1946 Oakley wrote, "Parodi was President of the Security Council when this drawing was made. Known as 'Monsieur X,' a leader of the Paris Underground, he has now emerged to this active service for the world in the bright light of the Council Room of the United Nations. His life was spared by a miracle when France was liberated. Swift, alert, turning rapidly from side to side, he presides with a wisdom won through darkness, danger, and great suffering."

Parodi was an organizer of the French Resistance in World War II, and managing director of the Committee of National Liberation in occupied France. Between 1945 and 1960 he was France's first permanent representative to the United Nations, secretary general of the Ministry of Foreign Affairs, permanent representative to the North Atlantic Treaty Organization (NATO), and ambassador to Morocco.
Share: