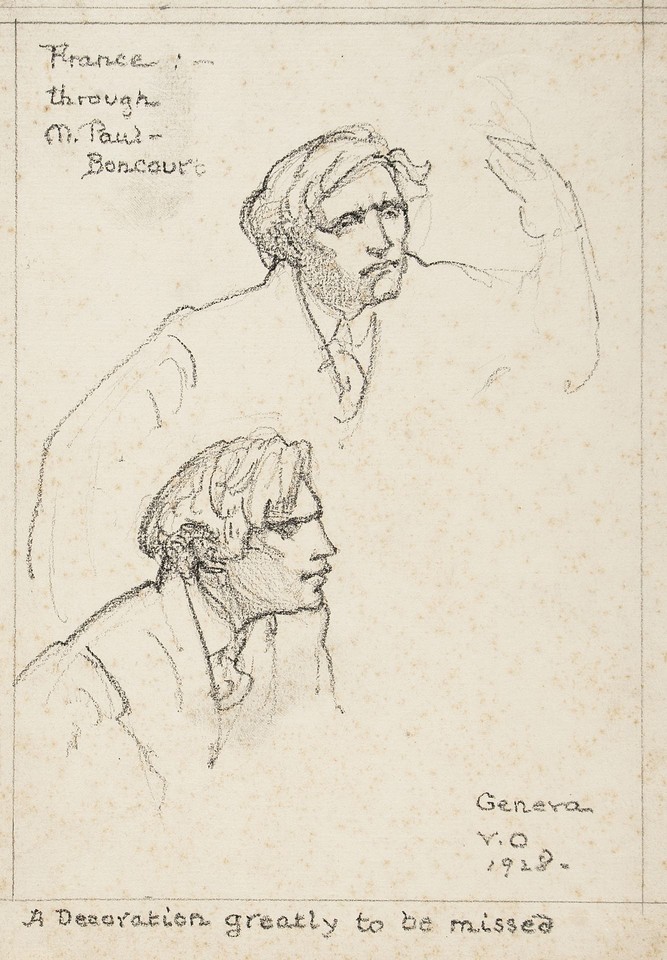 Bust portraits of Joseph Paul-Boncour [addressing the Assembly of the League of Nations]
Medium
Black pastel and graphite on paper with framing lines in graphite
Credit Line
Gift of the Pennsylvania Academy of the Fine Arts, 2015
Dimensions
11 1/8 x 7 5/8 in.
Description & Inscriptions
[top left in black pastel]: France: -- / through / M. Paul- / Boncour; [bottom right in black pastel]: Geneva / V.O / 1928; [bottom center in black pastel]: A Decoration greatly to be missed
Along with Aristide Briand, Joseph Paul-Boncour had been a delegate of France to the League of Nations since 1926. He served as his country's permanent delegate from 1932 to 1936. He later led the French delegation at the United Nations.
Share: