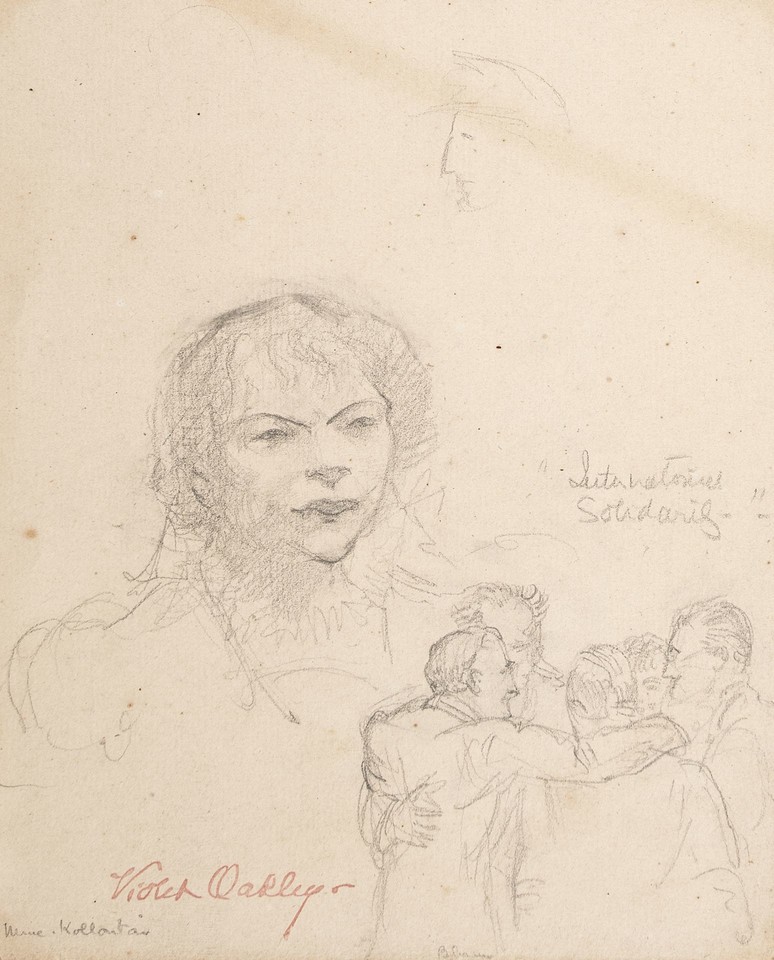 Portrait head study of Alexandra Kollontai and a study of "International Solidarity" [circle of men embracing] with thumbnail sketch of head in profile, at League of Nations
Credit Line
Gift of the Pennsylvania Academy of the Fine Arts, 2015
Dimensions
8 3/8 x 6 ¾ in.
Description & Inscriptions
[lower left in red ink]: stamped signature; [bottom left in graphite]: Mme. Kollontai; [center, at right, in graphite]: International Solidarity; [bottom center, below group of men, in graphite]: [illegible]
Alexandra Kollontai was a Communist revolutionary, a Soviet ambassador to Norway, and a member of the Soviet delegation to the League of Nations.
Share: