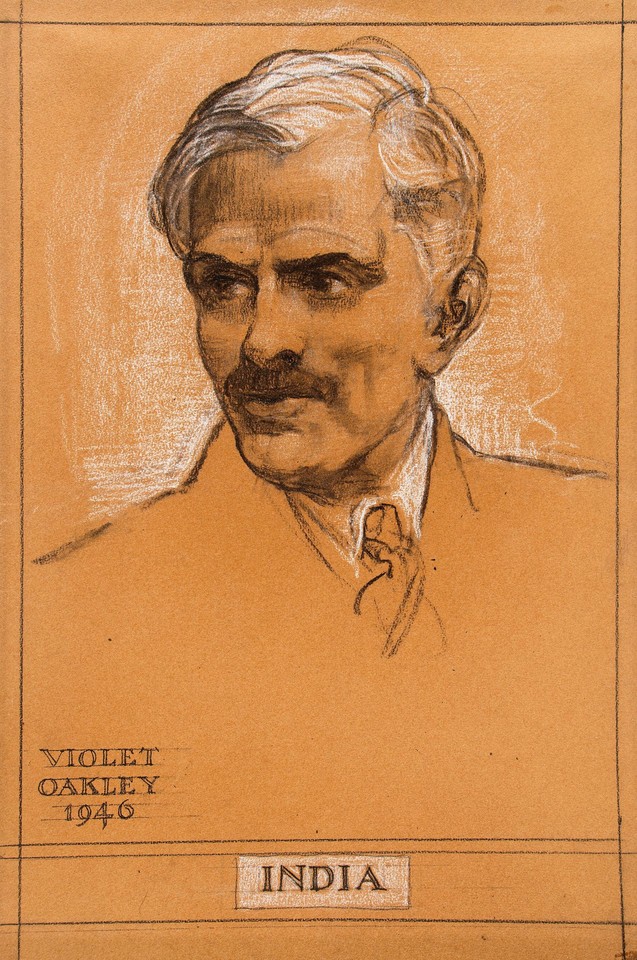 Sir Ramaswami Mudaliar (1887-1976), Delegate from India to the United Nations
Medium
Black and white conté on brown paper
Credit Line
Gift of Robert McLean, 1980
Dimensions
19 1/2 x 13 in.
Description & Inscriptions
Of Sir Mudaliar Oakley wrote "The Representative from India was part of the Economic and Social Council which opened at Hunter College. It was a distinguished and picturesque group of men from eighteen countries from such distant parts of the earth. He, of course, spoke in fluent English and presided with courteous ease and consideration. All who saw him there rejoice that his country is about to achieve its freedom—long sought."

Ramaswami Mudaliar was an Indian lawyer, politician, and statesman. He served as a senior leader of the Justice Party and in various administrative and bureaucratic posts in pre-independence and independent India; as a member of the Imperial Legislative Council from 1939 to 1941; and in Winston Churchill's war cabinet from 1942 to 1945. Mudaliar also served as India's delegate to the UN at the 1945 San Francisco Conference, chairing the committee focused on economic and social issues. He was elected the first president of the Economic and Social Council on January 23, 1946. Under his presidency the council passed the resolution calling for the international health conference where the constitution for the World Health Organization was approved by delegates from sixty-one nations.
Share: