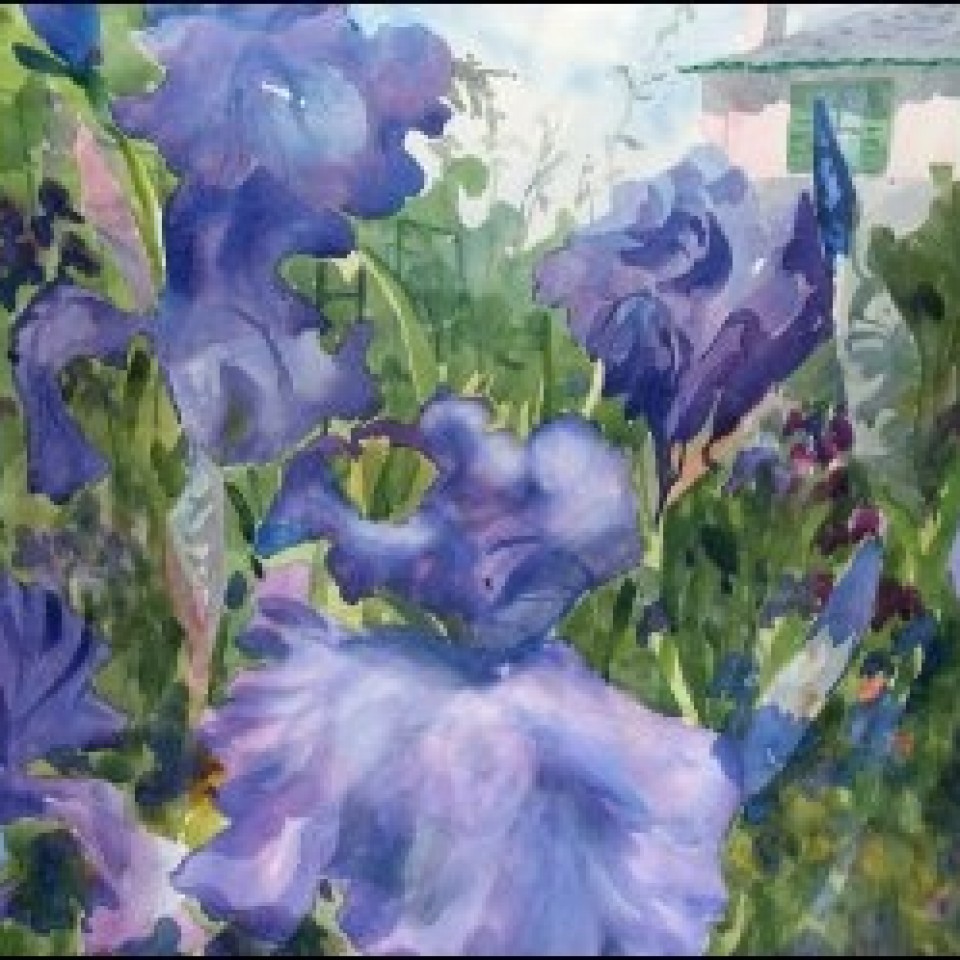 Teaching Philosophy:
Diane's watercolor classes are designed for the person interested in enriching and improving their observation skills, and color and value awareness. My goal is to help you gain new insight into your painting ability, to develop confidence and feel empowered, and help you eliminate stumbling blocks in the process. Students benefit from weekly demonstrations, friendly critiques, one on one help, and have tons of fun along the way.
Artist's Statement:
I love teaching and reaching out to my students to impart to them what I have learned, experienced and discovered throughout my career. My goal is to help make them better painters, and really learn to "see" the beauty around them.
My classes are a mix of fun and awareness. Everyone comes from different levels of experience and backgrounds.
From these diverse personalities coming together to draw and paint, comes a unity of effort and joyfulness to achieve success in this complex challenging media.
In this process, we make lifelong friendships to share throughout our lives.
dianeharkart@aol.com; www.dianeharkart.com
Biography:
Diane Hark studied at Moore College of Art & Design and at the Pennsylvania Academy of the Fine Arts (PAFA) with Arthur De Costa, Ben Kamahira, Sidney Goodman, Homer Johnson, and Elizabeth Osborne. Dominic DeStefano's Master Class in watercolor gave focus to continued development in composition and design.
Ms. Hark's award-winning paintings have been exhibited in numerous regional and national exhibitions. Her work can be found in both private and corporate collections across the United States including the William Penn Foundation. She has written several articles and taught throughout the Philadelphia region. Ms. Hark is represented by Art Effects Gallery, (Merion), Carol Schwartz Gallery (Philadelphia ), Langman Gallery (Willow Grove), William Ris Gallery (Stone Harbor, NJ) and East End Gallery (Margate, NJ).
The artist is a Signature Member of the Pennsylvania Watercolor Society, as well as a member of the Philadelphia Sketch Club, Allied Artists of America, and a Pennsylvania Academy of the Fine Art Alumni. Having exhibited in Watercolor Missouri International exhibitions, she has been awarded Signature Status by the Missouri Watercolor Society.