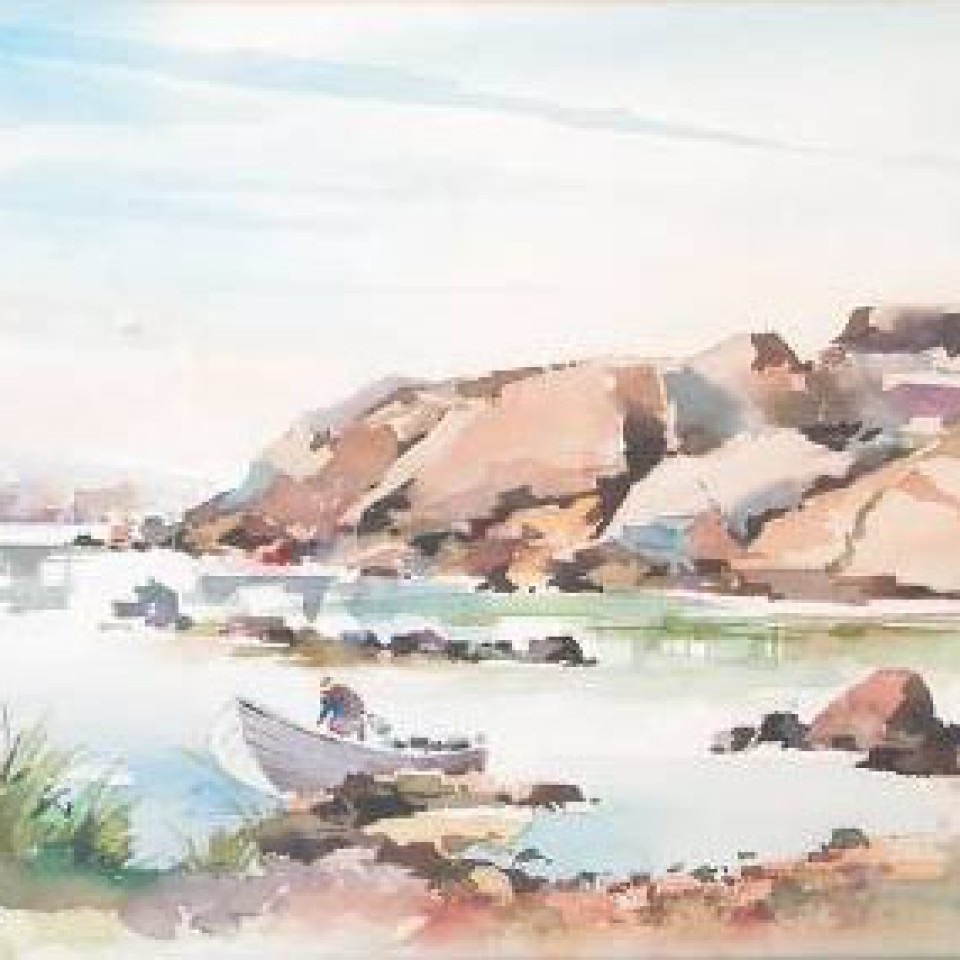 Bio
Howard N. Watson, a resident of Wyncote, Pennsylvania, has become a nationally recognized watercolorist and illustrator. His work has been commissioned by former President Jimmy Carter, former Vice President Walter Mondale, President Bill Clinton, singer Perry Como, Hall of Fame basketball coach Jack Ramsey, sportscaster Tom Brookshier, and art collector Set Momjian. Mr. Watson received his formal art training at the Pennsylvania State University, Temple University's Tyler School of Fine Art, and the University School of Arts (formerly the Museum School of Art).
He has taught at Woodmere Art Museum for over 15 years and performed painting workshops nationally and internationally. His workshops have been conducted at the New Jersey shore, Philadelphia County, Bucks and Montgomery Counties, and on Cape Cod in New England. He has also presented painting workshops in Austria, Switzerland, France, Scotland, Canada, Hawaii, and in Norway.
He has served on Boards of the Port of History Museum, the Victorian Society, the Pennsylvania Council on the Arts, the Philadelphia Volunteer Lawyers for the Arts, the Philadelphia Committee to End Homelessness, and the Woodmere Art Museum.
Howard is an Honorary Member of the Allied Artists of America (AAA) and the Philadelphia Watercolor Society (PWC). He has been an active member of the American Watercolor Society (AWS) since 1962, and the Philadelphia Watercolor Society since 1958, where he served as President for 10 years.