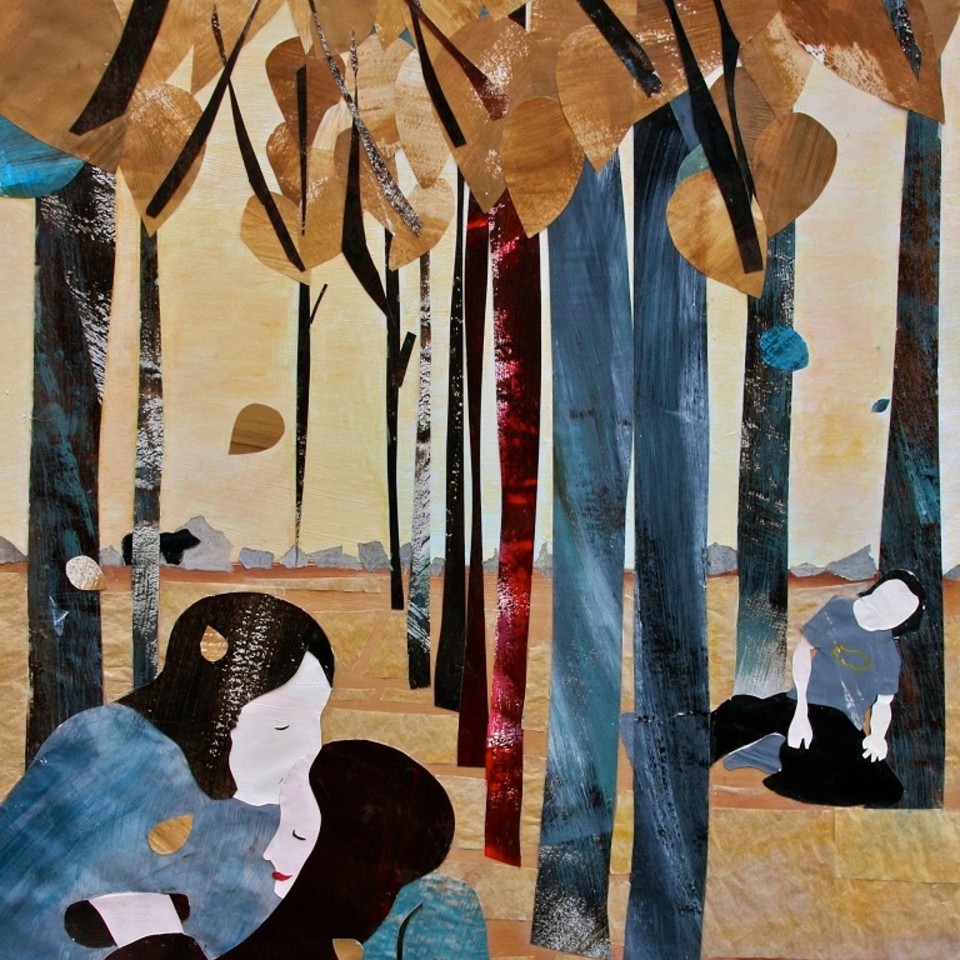 Artist's Statement:
"My aesthetic principles have always relied heavily on the female form and persona while creating a dynamic juxtaposition between contemporary reality and our allusive imaginations."
Jaimee Newman's body of work represents a journey of self- reflection of both past and present. Her mission is to transform public spaces with innovative creations using figurative abstraction that demonstrates the power and healing quality of art. Newman's images are made from a combination hand-made and tissue papers, painted papers, found materials and assorted mediums..
Newman's work has been exhibited nationwide in contemporary galleries, hotels, restaurants, and has been commissioned by many high-end residential home owners. Her work includes the permanent collections of NYLO Hotels, The Society of Illustrators, The Magic Gardens, The James Oliver Gallery, and The Ice Box Gallery in Philadelphia. Jaimee's immense love of dogs has also gifted her with numerous dog portraits for clients nationwide and would like a house full of dogs, someday.
Jaimee is currently represented by Soho Myriad in Los Angeles and Atlanta. To view a complete body of her work, please view her site www.jaimeenewman.com.
Biography:
Jaimee Newman received her Bachelors in Fine Arts and Illustration from The School of Visual Arts in New York City and a Certification to teach Art. She has taught fine art to students in New York City and in Philadelphia public, private, and non-profit schools.
Jaimee Newman lives and works in Philadelphia.