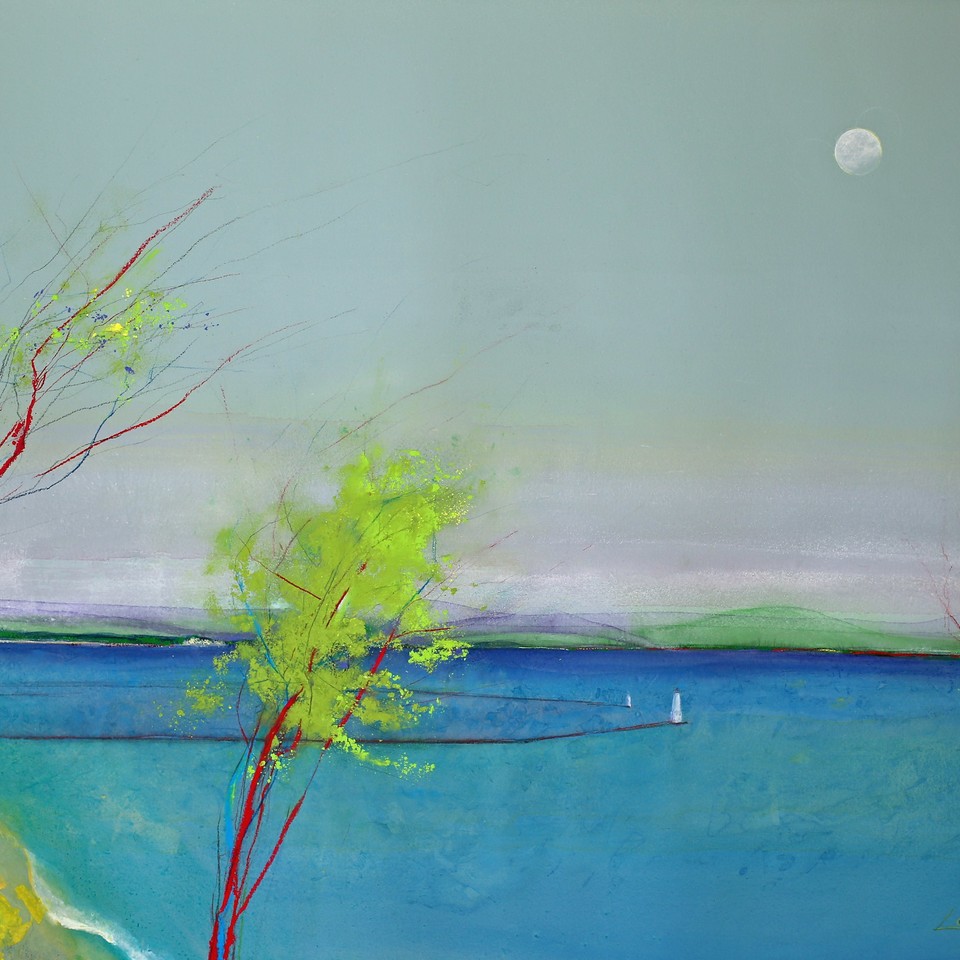 Teaching Philosophy
As a former scientist and engineer, Lim brings her understanding of materials and mediums to encourage students to explore and combine paint, pastels and printmaking techniques. She enjoys experimenting with these mediums in her artwork and sharing her experiences with students. Lim encourages students to explore and combine various mediums while using the principles of composition, value, color, and space. Demonstrations will illustrate the enormous possibilities with various mediums. Individual attention is given to support the development of students' artistic voice and interest.
Lim teaches at Woodmere Museum and the Pennsylvania Academy of Fine Arts.
Artist Statement
Lesa Chittenden Lim is a painter and printmaker known for her luminescent, meditative, and mysterious landscapes that celebrate the beauty of Philadelphia and northern Michigan. Lim uses her creative spirit to compose images that reflect the profound beauty of nature and our earth. Her paintings are inspired by an emotional response to nature.
Lim received her certificate from the Pennsylvania Academy of Fine Arts (PAFA) in 2005.
A recipient of many distinguished awards, her work appears in the University of Michigan Museum, Woodmere Museum, Dow Chemical, and Pennsylvania Power & Light collections, as well as numerous private collections. She regularly exhibits her work at F.A.N gallery in Old City, Philadelphia and throughout the Midwest.